Streamline Studio has used Think 360™ to design and build many web-based productivity apps. Working with companies primarily in the creative arts, our projects organize themselves into five main categories: Digital Asset Management, Project Tracking, Estimating, Time Tracking and Productivity.
What Streamline Studio designs for its client-partners is – unfortunately for the purpose of tooting our own horn – proprietary. Most of our systems live behind firewalls and contain highly confidential business data. Further, many client-partners consider the use of their logos an endorsement, and that's not allowed. Therefore, with both hands tied behind our backs, we have to describe what we build with very little visual support.
---
Digital Asset Management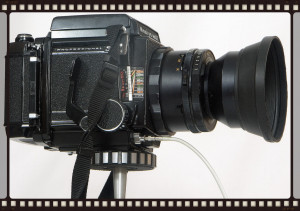 The Challenge: At a large corporation, due to much churning and consolidation, there was little institutional memory of what digital assets were available. Sales was doing a whole lot of freelancing when it came to their PowerPoint because they didn't know what was out there.
The Think 360 Solution: We designed the solution for over a year before we built it. What emerged from our Think 360 discussions with our client-partner was the need for a system that included much more than just photography (what most people think of as digital assets). We wanted to show the body of work available for each product and product line, including:
photography
collateral
logos/icons/awards
marketing copy
advertising
video clips
No matter what you search for, you are always presented with results in all categories. Thus the Brand Resource Center was born. This led to a whole lot of "I didn't know we had that!" moments, and worked like a charm.
Further, we added a Marketing Toolkit area containing the slides necessary to produce a PowerPoint presentation from scratch, fresh every time. The sales support staff keeps the content up to date, and it's the go-to source for building a tailored, consistent pitch – every time.
The Brand Resource Center took on a life of its own shortly after launch. There was clamor to add more and more to it, which we resisted, lest the Brand Resource Center lose its intended focus. A great deal of what users wanted to add was available in other systems, but without the elegance and organization of the Brand Resource Center. We knew we'd succeeded when people wanted us to recreate what they had trouble doing in million dollar systems in use elsewhere in the organization.
The Nerdy Details: The Brand Resource Center was built using php and Streamline Studio's own code framework, incorporating many open-source tools and extensions. The web server is Apache, the database engine is Microsoft SQL Server, and authentication is done against the client's existing Active Directory server. The Brand Resource Center was deployed on existing hardware – no new infrastructure was necessary.
---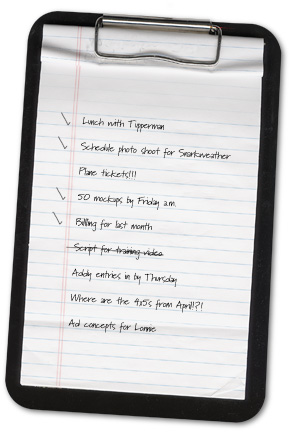 Project Tracking
The Challenge: The in-house art department at a large corporation had an unwieldy database for keeping track of its projects. The existing system was difficult to put information into, difficult to find information in later, and lacked effective reporting. Also, the art department wanted their clients (the sales, channel and marketing teams) to open projects themselves, but purchasing thirty or forty more licenses for proprietary database access was not cost-effective.
The Think 360 Solution: Instead of starting from scratch, we decided to build on what was there. We left the database engine mostly intact and built a web "skin" for the artists and their clients to use. Repurposing the system for web access meant we could eliminate the cost of client-seat licenses altogether – everyone has a web browser.
When our client partners got their first look at a prototype, the first observation we hear was, "Hey, there's project info in here back to 1994!" Until we put a usable interface on their system, no one even knew what they had in there.
Over time, this project tracking system went through several rounds of re-innovation. We added the ability to upload support files, which were stored with the project history. We added a mechanism for collecting a creative brief from the project owner. And we souped up the reporting so every designer knew what they had to get done today, this week, this month, this year.
The project load carried by the art department was staggering. But with a tightly-focused workflow management system, this department was able to handle the workload with fewer than half the designers as other divisions within the company.
The Nerdy Details: This project tracking system was built on top of existing FileMaker infrastructure. The web skin was PHP/Apache, and authentication was handled by FileMaker. We were able to upgrade the client-partner's FileMaker server software using the budget allocated for client seats, which were no longer necessary.
---
Estimating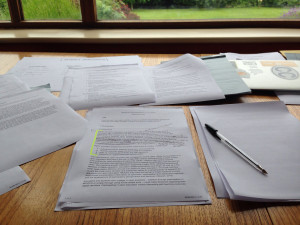 The Challenge: At a large printing and publishing company, sales reps and customer service reps needed a quoting tool that fit their changing business. Their existing quoting system was built by us in 1999. It was a decade old, and reflected a different era in the printing business. The new system had to accommodate the diverse and complex combinations of services the company offered, while remaining simple to use. It also had to produce heavily formatted PDF output that went out to clients.
The Think 360 Solution: To describe their needs, the company's project team produced the most comprehensive amazing, thoughtful document we've ever had the privilege of reviewing. With so much of the functionality spelled out, it was our pleasure to focus on the interface and how we could present dozens of complex, sometimes conditional options in an accessible way.
We have years of print buying experience from our lives prior to Streamline Studio. Back then, the roles were reversed and we were this company's client. It's a small world. Anyway, even with the inside track on the industry – and specifically this company's business – the design of this system took a lot of discussion, iteration and intuition. Thanks to the fearlessness, honesty and open-mindedness of the project team, we were able to visit, revisit and question everything every step of the way.
Had we just built what was in the original design document, I am certain we'd have delivered a system that no one wanted to use. By doing the hard work, challenging each other and taking the more difficult path, ultimately we produced an amazing system that everyone wants to use.
There has been much talk of adding to the Quoting system. Estimating wants an interface like we built to do Quoting. (They have one already – it's part of their ERP system, but they'd like a better option.) Maybe some day. In the mean time, we're trying to sustain this as a really good Quoting system.
The Nerdy Details: This client-partner was not tied to a platform, but we insisted on using their existing Microsoft SQL Server and web serving infrastructure, as well as using their Active Directory server for authentication. Using SQL Server meant we could tap into their ERP system for client data without having to mirror it or maintain separate tables. Coding was done in php.
---
Time Tracking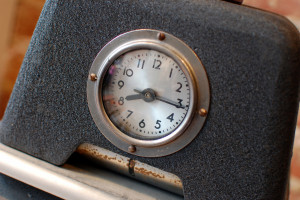 The Challenge: Make it easy for the staff of a graphic design firm to track their hours. Replace paper forms with a web-based system suitable for art directors, who are not known for their love of data systems.
The Think 360 Solution: We came up with a system that showed artists their day as a visual grid of fifteen-minute blocks. Time was allocated by clicking a block and identifying the right project. It was much easier to use, and gave the artists a sense of what time periods they'd forgotten to account for. Time tracking got much more accurate.
We also wrote a one-button reporting module for the firm's accountant. One click and all the time records for a given period were exported from the web-based system and could be easily imported into the firm's accounting software.
Even though we purchased hardware and software to support the web-based time system, it had a total return-on-investment of 4 months. Wow!
The Nerdy Details: Lots of JavaScript.
---
Productivity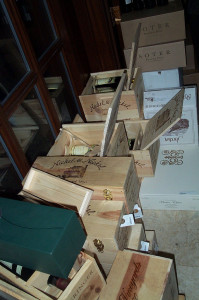 The Challenge:
A statewide wine wholesaler with a distributed sales force was faced with a crush of orders at the end of each business day. Reps in the field were rushing to push a day's worth of orders through by phoning, emailing or faxing the office in time to make that day's pick and delivery schedule. Confusion over stock levels and availability, plus misread handwriting, misheard items on the phone created a lot of errors and rework.
We were initially presented with the challenge of web-enabling part of the central inventory system so that sales reps could check availability before placing orders.
The Think 360 Solution:
We decided to shoot a little higher and develop a "Sales Web." Sales reps not only could check inventory, but they could place orders via the web as well. The Sales Web gives sales reps access to the information they need to construct orders for their customers – plus allow them to put orders through at any time of day. This completely smoothed out the main office's workflow.
The Sales Web went live in 2006, and has undergone two major revisions since then. The system now lets sales reps produce point-of-sale materials and tasting notes handouts. It helps them track their sales goals, as well as customers' accounts receivable balances. In 2016, we began testing direct ordering by some customers (under the guided supervision of their sales reps, naturally).
The Nerdy Details: FileMaker, PHP, a small miracle (see FileMaker).
Medium-format camera photo by Thomas Depenbusch
Clipboard photo by the author.
Proposal photo by catherinecronin
Punch clock photo by Steve Snodgrass
Wine cellar photo by stu_spivack