Streamline Studio designs and develops custom software solutions using a method we call Think 360™. Derived from the works of Professor Roger Martin at the University of Toronto's Rotman School of Management, Think 360 works by allowing opposing, competing ideas to percolate and resolve into a solution that offers the best elements of all ideas rather than favoring one idea over another. Think 360 is a long-range process that stands on three foundational pillars: Balance, Evolution and Sustainability.
Balance – Getting It Back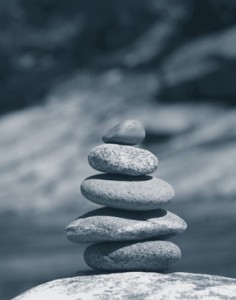 Typically, we get to know you when things are out of balance. You've outgrown a system, a process is broken, something could be working better. Most often, you contact us to help solve that one problem, but as we work with you, breathe your air, learn about your workflow – and help restore balance to your world – we often discover the problem may lie elsewhere and initially we're only seeing the symptoms.
This might sound like the Slow Food equivalent to software design, but we've found it works far better in the long run. Working at a measured pace to help you re-balance your workflow is much more productive than coming up with a quick fix and running with it. In our experience, quick and dirty just plain never works.
We're going to take the time to get to know you first. We build long-term alliances with our clients, and we want to make sure we all get along before we jump in.
There's as much art as there is science to this discovery process. When you board a plane, the crew reminds you that your nearest exit may be behind you. Sometimes we have to be reminded to look around us.
Balance: A measured combination of thinking, planning and creative execution. Making both work and life easier through better design.
Evolution – Is a Custom Software Project Ever "Done?"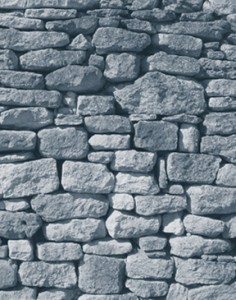 As the old saying goes, Change is the only constant. When we work with you to develop software systems, we plan for change. We know that as hard as we try – working together, and Thinking 360 to come up with everything a system should do up-front – we can't see over the horizon. Unlike other software companies who worship that original "requirements" document as though it were gospel, we plan for inevitable change. This is not failure; it's reality.
We also like to start small and build out. Using Think 360, we work with you to identify the most vital need, and fix that first. Then we feed back into the design process and decide the next steps. This iterative approach allows you to focus on a series of smaller problems, and allows us to make advances without all of us being crushed by the full magnitude of a long-term overhaul. This is not to say we will attempt to over-simplify your complex problem. A complex problem deserves a complex, thoughtful solution. These things take time to evolve.
Evolution: The understanding that systems do not remain static, and the development process is iterative. The acknowledgement that change is part of the process leads to better relationships with our clients, projects, and ourselves.
Sustainability – Building for the Long Term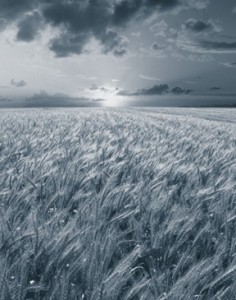 Pop quiz: how many software products do you use every day? Maybe five or six, if you're like most people. Okay, how many of those software systems did you purchase in 1999?
Most likely, zero.
Streamline Studio built software systems in the last century that are still in use today. (That's several lifetimes in standard high-tech terms.) We build relationships with our clients that allow us to continue to adapt our software to your evolving challenges, and sustain things for the long haul. This also means we're not going to disappear the day your system goes live.
The high-tech world changes so quickly that iPods are close to achieving disposable status. At Streamline Studio, we put a lot of effort into running a green business, and we don't go for disposable. We build systems for you with a great deal of attention to sustainability and long life. We also focus on where technology can reduce resource use: fewer printouts, easier long-distance collaboration, less travel to meetings. The systems we build take advantage of new business realities like a distributed workforce and virtual meetings.
Will your Streamline Studio-built application still be running ten years from now? We can't be certain of that! But we're prepared if you are.
Sustainabillity: Organic technology designed to support your needs today, as well as grow and adapt with you tomorrow. And use technology to reduce resource use.
That's Think 360
Think 360: it's a combination of left-brain science and right-brain art. It's about looking back as well as looking forward. It's the integration of our thinking and yours, with the goal of producing balanced, evolving, and sustainable web applications.