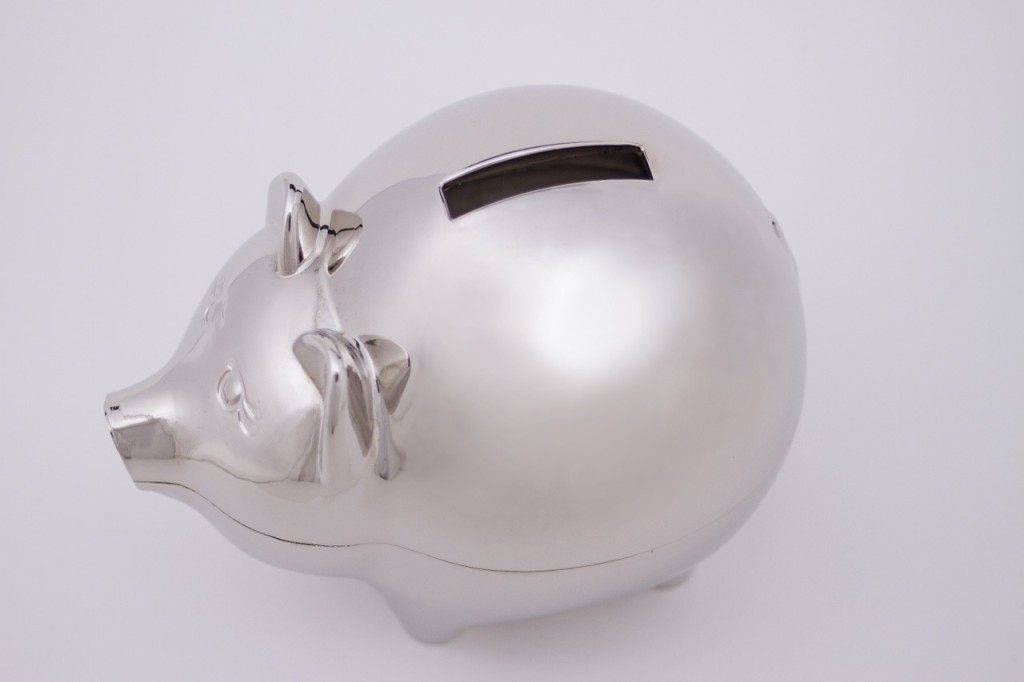 When I first wrote an article on seven ways to save money in graphic arts production, it was 2001. Many of these items were way out on the cutting edge. Years later, some of them may seem obvious; sadly, you'd be surprised how un-automated many art departments remain this far into the 21st century.
---
Here are some simple, meaningful things you can do to streamline your workflow and save money on production.
1. Use PDF for Proofing

Adobe's Portable Document Format (PDF) has revolutionized workflow. From "soft proofing" during concept phase to making plates when a job goes to press, you'll find PDF at work throughout the graphic arts production workflow.
You can save a bundle in courier and overnight shipping fees by creating PDF proofs and attaching them to emails. PDF is cross-platform, and can easily reduce a complex layout with huge, high-resolution graphics to a lean self-contained proof. Fonts too!
Think about it. Two or three rounds of proofing with your customer in an afternoon, instead of waiting hours – or days – for printouts to be delivered. Oh yes, and delivery is free, because you already have email, and so does your customer.
You can download free PDF-making print drivers for Windows, and PDF creation is baked into every Mac. Your customers can download Acrobat Reader – used to view and print PDFs – free from Adobe's web site.
2. Buy Your People the Tools They Need

If your graphic designers are using pre-Intel Mac workstations, it's time to get some new equipment. I know, I know, it's hard to spend money. So top thinking about it as money going out, and start thinking about it in terms of return on investment.
Hmm…a smokin' 6-Core bûche de Noël Mac Pro will cost you about $4,000. Let's assume your designers bill a solid five hours a day at $75 per hour. If that workstation makes one of your designers 5% more productive, your return on investment is nine and a half months.
5% of $75 = $3.75
$3.75 x 5 hours x 22 work days per month = $412.50
$4,000 / $412.50 per month = 9.6 months
Nine and a half months! After that, you keep the money. Think about it.
There's more: if you're still too cheap to buy new computers more than every ten years, buy more memory. RAM is the cheapest way to get productivity out of any computer. And it's guaranteed to silence even the most cantankerous artist … at least for a while.
There's even more: your designers won't be losing their concentration while they watch progress bars and spinning beach balls. People are happy when they're productive. Happy people stay at your company instead of getting fed up and going to work for your competition.
There's still more: return on investment applies to training too. You may be thinking, "What if I spend money to train my employees and they leave?" Well, what if you don't train them and they stay?
3. Manage Projects, Manage Customers, Manage Vendors


Good planning and project management are essential to keeping things on track. Sloppiness and waiting until the last minute cost a lot of money. You should be using computer technology to keep track of your projects. (And – please – more than just a list in Excel.)
If you don't manage your projects completely and ruthlessly, you should. Hire Streamline Studio to build a tracking system for you. We've been there, and done that.
4. Manage Your Digital Assets


Eight months ago, you shot some photography, scanned the images, cleaned them up and color-corrected them. You used them in a project for your customer. Each image is now a digital asset worth about $350 to you and your client.
Now you want to use those images again, and you can't find them. Or it took one of your designers a half hour to find the images on some CD in someone's desk drawer. At best you're wasting time you can't bill. At worst, you just lost some of your organization's valuable assets.
You wouldn't neglect company assets like your cell iPhone or laptop like that, would you?
5. Calibrate Your Devices

We all know that "monitor calibration" is an oxymoron. Even so, you should do the best you can. Have the same person (this is important since the calibration process is subjective) calibrate all your monitors once a month using Apple's ColorSync®. (You are using Mac for design, aren't you?)
Also, use profiles created by your print vendors to simulate their output on your color printers. Most printers and prepress companies should be able to supply you with profiles of their presses and proofing devices. Use them.
Oh, and calibrate your color printers too.
6. Back Up Your Data


If you have never been smacked down by a computer crash that resulted in loss of data, you are the luckiest person on Earth. It does happen. And it will happen to you… eventually.
Besides computer crashes, there's always that worst-of-all words coming out of your lead designer's mouth: "Oops." We all do dumb things, like delete files we really need. Or write over a file with the same name. Or totally mess up a document while trying to make it better.
A backup system is the cheapest form of business insurance you can buy. Back everything up at least once a day. Archive completed projects promptly so they don't get lost or scattered to the winds.
Backing up your world is easy. Re-creating your world under deadline pressure is hard.
The single easiest way to do backups for your Macs is to get one of those Mac minis with OS X Server on it. Attach a huge external storage drive to it (or maybe two of them) and use Time Machine to back up over your office network. Apple has made this so easy there is absolutely no excuse for not using Time Machine.
For offsite backups, you may need a tape system or a scheme for swapping out Time Machine drives. This requires discipline and work, but it is worth it.
It's worth looking at cloud backup systems as well: BackBlaze, Mozy and Carbonite come to mind. (I use BackBlaze.) Be careful with a cloud backup system though – your bandwidth may not be able to keep up with your ability to create content.
7. Put Everything on the Internet

This is what ties it all together. Put your asset management system and your project system on the Internet. (You can make it so only the people you want to have access can get in. That's an Intranet.) Share the data with your vendors and customers. Email PDFs for proofs. FTP files to vendors. Request bids from vendors via email. Centralize the data, and share it with everyone who can use it.
This makes collaboration easier, and reduces resource use. Fewer print-outs, fewer shipping and delivery trips, fewer meetings. It's all good.
Piggybank photo by jah7546