RZ & Company, a preeminent salon and spa in Madison, was locked into a dated site hosted by a provider with full control over the look and feel, and not much motivation to perform content updates. The old site made use of Flash animation and did not support mobile devices on its e-commerce pages.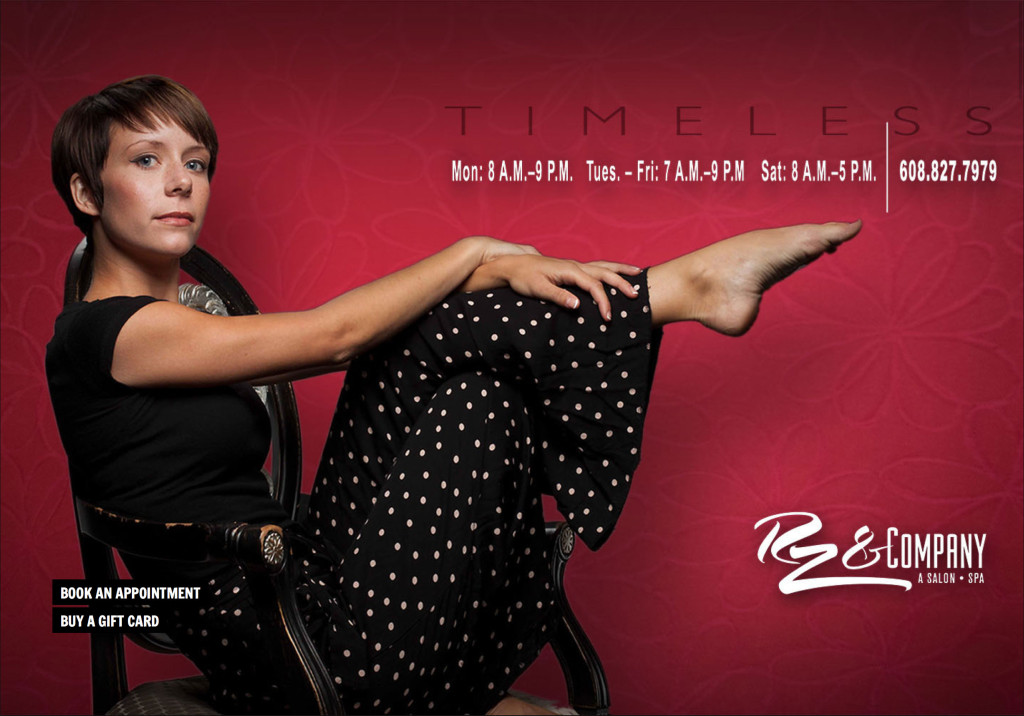 We were able to deliver a stunning redesign with:
full mobile phone support
reduced hosting fees
in-house management of gift card sales
complete client control of content
The beautiful site design was created by Distillery Marketing and Design.