It Starts with a Proposal, After All
Commissioning a company like Streamline Studio to develop a custom software application is a lot like deciding to get married. Both parties are committing to a long-term relationship, and it's important to make sure we're both willing to build a partnership that stands the test of time. To state it another way: at Streamline Studio, we are not interested in being your one-night stand. So how do we do it? How do we go about building a long-term client partnership?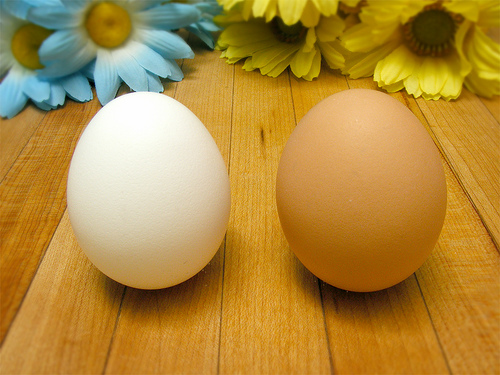 The best thing about a custom software project is that we work together to design a system that fits your needs exactly. The scary part is, we are doing something that has never been done before. The road to success includes risk, cost and anxiety. (If it were cheap and easy, everyone would do it, right?)
Like marriage, a custom software project is fun at first, and then when the honeymoon is over, it moves into more pedestrian territory. (This is a marathon, not a sprint.) Not every day is a good one, and not every conversation is a happy one. But, like a good marriage, the problems get worked out, and the focus returns to the good.
Stated and Re-Stated
Everyone knows how important communication is in a marriage. The same is true for software development projects. As we work on your project, we will be in regular contact to discuss status and unforeseen items.
We could spin many humorous yarns about how even the best communication has been derailed in past projects. Here are a few of our favorite "Oh, didn't we tell you…?" moments:
The primary contact person is pregnant and due to deliver during the project rollout week.
The IT person you've been trying to get in touch with doesn't work here any more.
All of our computers are running an operating system from 1999.
I'm going to Africa for a month.
Our ERP systems are inextricably linked to Internet Explorer 6, so we can never upgrade.
All of these things have actually happened! And not in Week 1 of a project, either. As you can see, each of these omissions has the potential to affect the scope and timeline of a project. They were not self-evident during Discovery, which demonstrates the need to take an iterative approach to designing, building and deploying your project.
While we're spinning humorous yarns, here is a little chart that demonstrates the different ways our two organizations may perceive your project … suitable for printing and framing!
Consultants Are from Mars, Clients Are from Venus
Client
Streamline Studio
The number on the estimate is the price of the project and is 100% accurate no matter how many times we change our minds.
Everyone knows the estimate isn't necessarily the final price and that it's really just a best guess, to be refined as we go.
Once I tell Streamline Studio what I want, I can forget about them until they're ready to roll out the project.
This software project is the top priority on the client's list of things to do; always at the top of their list.
Testing isn't a priority – that's what we're paying Streamline Studio to do!
Testing by clients is super important – it's the only way for us to know if we're getting it right.
Streamline Studio is just waiting around with nothing else to do but respond to my requests instantly.
The client is just waiting around with nothing to do, ready to respond to my requests instantly.
Delaying the schedule or delaying payment doesn't cost anything – we can all just be more relaxed about getting it all done.
It's great that they're not in a rush for once, but every time they don't do what they've promised to do, we have to reshuffle our whole schedule, and find another way to feed the kids.
Forty-hour projects should take a week to complete.
Forty-hour projects will probably take 2 months to complete.
Even though I've been doing this job for 15 years, Streamline Studio should be able to grasp and retain every aspect of my job and workflow after our first one-hour meeting.
Even though I've been doing this job for 15 years, the client should be able to grasp and retain every aspect of the custom software development process after our first one-hour meeting.
Once our software is done, we won't have to spend any more money or time on it for at least ten years.
Technology is always changing, and this will necessitate upgrades and tweaks to the system in the coming years.
Accepting the Proposal, Taking the Plunge
You're probably thinking: with all of these potential pitfalls, why would anyone in their right mind get involved in a custom software project? When we asked our previous clients why they decided to work with us, we heard the same theme over and over: the benefits far outweigh the risks. It's worth it to get exactly what you want.
The long term relationships we have with our clients are tremendous – as we really get to know your personalities, work styles and needs, we get better at recommending solutions. If you decide to enhance your system or create something new, we don't have to start from scratch because we're already familiar with the way you work. And as you get to know us better, you get better at communicating and working with us too. It just gets easier as we go. We're not to the point where we can finish one another's sentences like an old married couple. But in a couple cases, we're pretty close!
In the end, it's all about you and Streamline Studio working as partners towards a shared goal: developing intelligent solutions that solve business problems.
[Special thanks to Marisa Smith for the Mars/Venus concept.]
Photo by James Jordan